EYE UNIQUE, INIQUE
INIQUE Under
Eye Bag Surgery
Remove dark circles and add volume to cheekbones
for a more lively impression.
Eye UniqueINIQUE
Natural but definite results
INIQUE Under Eye Bag Surgery
Add natural volume to the midface through a synergistic effect of under eye fat reposition and cheekbone fat graft.
Under eye
fat
reposition
Cheekbone
fat
graft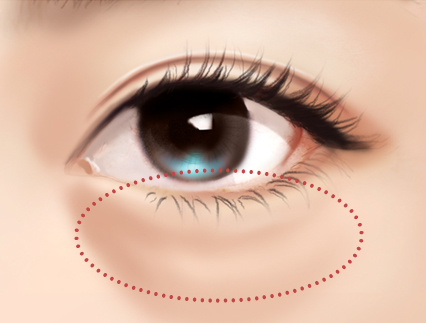 When do you need INIQUE Under Eye Bag Surgery?
If the lacrimal groove is deep
If your face looks dull because of dark circles
If fat under the eyes is bulging and makes you look old
If the midface looks flat and has no volume
Natural-looking, beautiful
INIQUE's Under Eye Bag Surgery Expertise
01

Improving dark circles
for a brighter face

02

Looking young
with a 45-degree face line
INIQUE's under eye bag volume surgery adjusts the 45-degree angle line of the face to create a three-dimensional young face.
Fat is repositioned from the inside of the under eyelid, so no scars are visible.
Special Change,INIQUE Eye Surgery
Aesthetic sense pursuing natural beauty

We pursue natural beauty that
looks like you were born with it

Extensive eye surgery experience & surgical expertise

More than 1,000 eye surgeries
and revision surgeries in one year

Operating surgeon in
"Let Me In Thailand"
Seasons 1-3

Representative plastic surgery rehabilitation program "Let Me In Thailand" medical team of doctors
INIQUE Under Eye Fat Surgery
Improving dark circles and adding volume to cheekbones
1STEP

Reposition bulging fat under the eyes and flatten out the grooves.
2STEP

Maximize the surgical results by creating volume in cheekbones with autologous fat graft.
Why do I need a fat graft in cheekbones?

Adding volume to cheekbones can maximize the effect of
fat reposition and makes you look younger.

Under eye fat reposition without scarring

Incision is made from the inner mucous layer of the eye to approach fat.
The incision line is not exposed and therefore no scars are visible.
EYE UNIQUE INIQUE
Focuses on natural-looking beauty
INIQUE PLASTIC SURGERY
More than 1,000 eye surgeries and revision surgeries in one year

Operating surgeon on "Let Me In Thailand" Seasons 1-3

Received award from the Ministry of Health and Welfare Officially
recognized expertise through textbooks and thesis presentations

Unique technology patented in the Korean Intellectual Property Office