I am UNIQUE, INIQUE
INIQUE PLASTIC SURGERY
Natural-looking beauty
I am UNIQUE
INIQUE
The name INIQUE means,
"I am unique." INIQUE refers to "uniqueness."
You are different from others. We refrain from creating uniform faces, and rather pursue a beauty that is unique to you.
INIQUE focuses on "natural-looking beauty. "
We specialize in Eye Revision Surgery, which provides natural-looking beautiful eyes, as well as facial contouring and lifting surgeries, which provide a youthful facial outline.

What we want to offer you is a confidence and satisfaction in life that goes beyond technology.
Director Yang Hae-won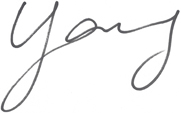 To you, the most special person in the world,
INIQUE promises
Natural-looking results,
rather than artificial-
looking results
Comfortable and
safe surgery process
Strict follow-up care for
successful results
Continuous R&D
Reliable treatment from
the first surgery to
revision
Unique technology
patented at the Korean
Intellectual Property Office