I am UNIQUE, INIQUE
Male Facial
Contouring Surgery
Finding a facial contouring line for
the ratio of the male face through 3D CT examinations
LINE UniqueINIQUE
Accentuating a Masculine Line
and Designing a Face Shape,
Male Facial Contouring Surgery
In Male Facial Contouring Surgery, it is important to design excessively developed areas
while maintaining a masculine face line.
01

Three-dimensional facial structure diagnosis via 3D CT

02

Comprehensive contouring correction from cheek to short chin, long chin and protruding mouth

03

Excellent facial contouring techniques even for difficult revision surgery
Natural-looking, beautiful
INIQUE's Facial Contouring Surgery Expertise
Select correction methods tailored to each individual based on accurate analysis via 3D CT
3D CT inspection for
accurate analysis of the bone structure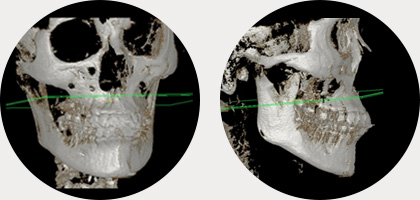 Introduction of Green16 model to reduce radioactive exposure through fast photographing speed
Multidimensional diagnosis of the bone structure with 3D CT
Facial contour correction based on an accurate diagnosis
of bone structure
Special Change, INIQUE Bimaxillary Surgery
Aesthetic sense, pursuing natural beauty

We pursue natural beauty that
looks like you were born with it

Extensive operation experience and proven expertise

INIQUE's techniques are proven with journals and patents

Operating Surgeon in Let Me In Thailand Seasons 1-3

Representative plastic surgery rehabilitation program "Let Me In Thailand" medical team of doctors
INIQUE Male Facial Contouring Surgery Expertise
Male Facial Contouring Surgery 01
INIQUE Short Chin Correction
Decide on the surgery method and the type and size of prosthesis according to the severity of short chin.
In case of fracture, the distance between nerves and the fracture line is set as distant
as possible to reduce the risk of nerve damage.
Short Chin Correction Filler
If the short chin is not severe
If you feel uncomfortable with surgery
If the short chin is not severe or for those not wanting surgery, adjust the short chin with a non-surgical method using filler.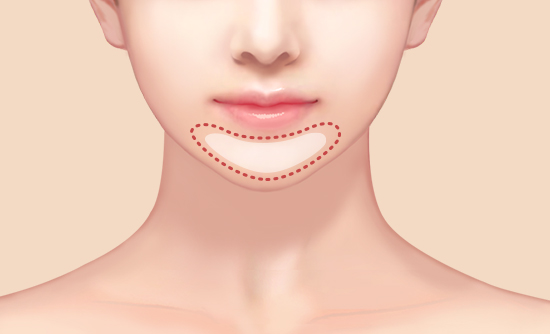 Minimal Incision Short Chin Correction
If you don't want bone surgery
Minimal incision of 1.5cm
If you want a permanent effect through a simple method
Minimal incision short chin correction improves the short chin by making a pocket for a prosthesis through a minimal incision of 1.5 cm and implanting a tailored silicon prosthesis.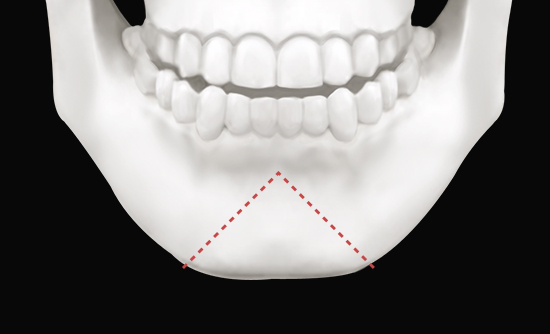 Fracture (INIQUE Triangle Advancement)
If you feel uncomfortable or experienced side effects with prosthetics
If you want a more defining chin design
General chin advancement has a large movement area, so it can make the chin look wider. INIQUE Triangle Advancement changes the fracture design to a triangular shape and reduces the advancing area to make the end of the chin look slim.
Male Facial Contouring Surgery 02
INIQUE Square Jaw Surgery
INIQUE performs angle resection and corticectomy together for square jaw surgery
to achieve a natural and improved look from the front.
Long Curve Square Jaw

Slim V line up to the chin
Natural chin line without a dog chin or secondary angle
Clean X-ray with no fixation

Fracture gradually to chin from 1.5 cm under the ear to improve the angle under the ear

Corticectomy

Definite effect from the front by resecting the cortex layer
Effective square jaw correction with long curve square jaw surgery

Resect the outermost cortex among 3 layers of the lower jaw, which is directly connected to frontal improvement
Male Facial Contouring Surgery 03
INIQUE Tight Cheek Reduction
INIQUE's representative surgery for maximizing a 45-degree cheek reduction effect and preventing sagging cheeks,
which is the most common complication of cheek reduction.
01

Published a paper on cheek reduction surgery in SCI international journal

02

Perfect bone contact surface for preventing complications

03

Technique for preventing sagging cheek

04

INIQUE's unique technique patented in the Korean Intellectual Property Office
INIQUE Cheek Reduction Process
STEP1

Fracture the body and arch of the cheek

STEP2

Rotate the cheek bone inwards around the frontal cheek.

STEP3

Push the cheek backwards.

STEP4

Trim and fix the 45-degree cheek and the difference in the back.
LINE UNIQUE INIQUE
Focuses on natural-looking beauty
INIQUE PLASTIC SURGERY
More than 1,000 eye surgeries and revision surgeries in one year

Operating Surgeon on "Let Me In Thailand" Seasons 1-3

Received award from the Ministry of Health and Welfare Officially
recognized expertise through textbooks and thesis presentations

Patented in the Korean Intellectual Property Office for unique facial contouring surgery techniques