I am UNIQUE, INIQUE
Bulbous Tip Reduction
INIQUE Bulbous Tip Reduction
for finding an ideal ratio and creating a smart looking nose
LINE UniqueINIQUE
Bulbous Tip Reduction
Changes the Facial Impression
If the cartilage at the nose tip is gapped or excessively big or
if the bulbous tip is too big compared to the nose, bulbous tip reduction is a solution
for completing a balanced nose in harmony with the face
CHECK LIST
콧볼축소가 필요한 경우
If you have a large bulbous nose that makes the nose appear flat and blunt
If you have a lofty nose but the end is bulgy
If you have a bulbous end of the nose that droops
If your bulbous end of the nose does not harmonize with the face
If you still have wide nostrils after nose tip surgery
3D CT inspection for
accurate analysis of the bone structure

Introduction of Green16 model to reduce radioactive exposure through fast photographing speed
Multidimensional diagnosis of the bone structure with 3D CT
Precise surgical plan based on accurate diagnosis
Natural-looking, beautiful
INIQUE's Nose Surgery Expertise
INIQUE's special nose surgery that
never loses beauty from any angle or under any circumstances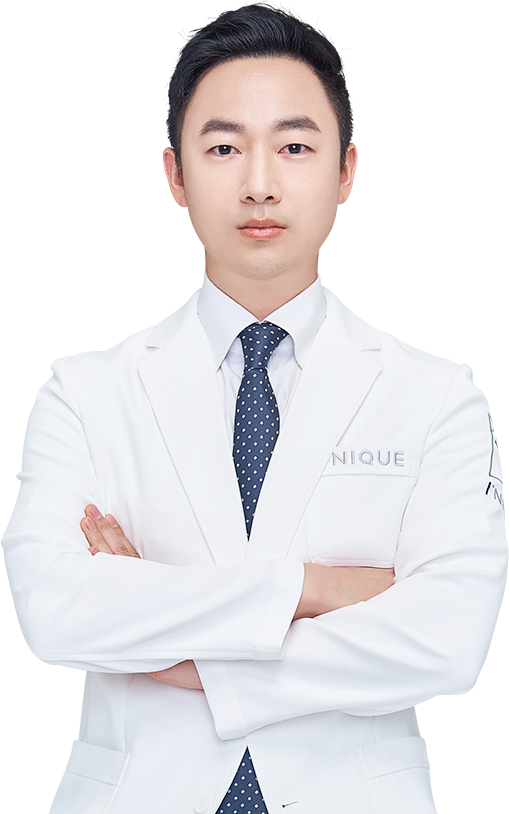 01

Minimizing side effects with autologous tissues and safe materials approved by the FDA

02

Comprehensively considering the anatomical structure and functional aspects of the nose

03

Tailored design
in harmony with
the overall face
INIQUE establishes a plan tailored to individual nose types and characteristics,
and puts safety first for a natural nose line that lasts a long time.
Special Change, INIQUE End of Nose Surgery
Aesthetic sense,
pursuing natural beauty

We pursue natural beauty
that looks inherent from birth.

Received commendation from the Minister of Health and Welfare

Extensive eye surgery experience & surgical expertise Recognized through textbooks and thesis presentations

Operating Surgeon in Let Me In Thailand Seasons 1-3

Representative plastic surgery rehabilitation program "Let Me In Thailand" medical team of doctors "Let Me In Thailand" medical team of doctors
Special bulbous tip reduction for
completing an ideal ratio
INIQUE Solution 01
What is an appropriate ratio for bulbous tip reduction?
Appropriate width of the bulbous tip in general falls within vertical lines drawn from the inner corners of the eyes.
When surpassing these lines, the bulbous tip looks flat and wide.
We can complete an ideal ratio for your face through bulbous tip reduction.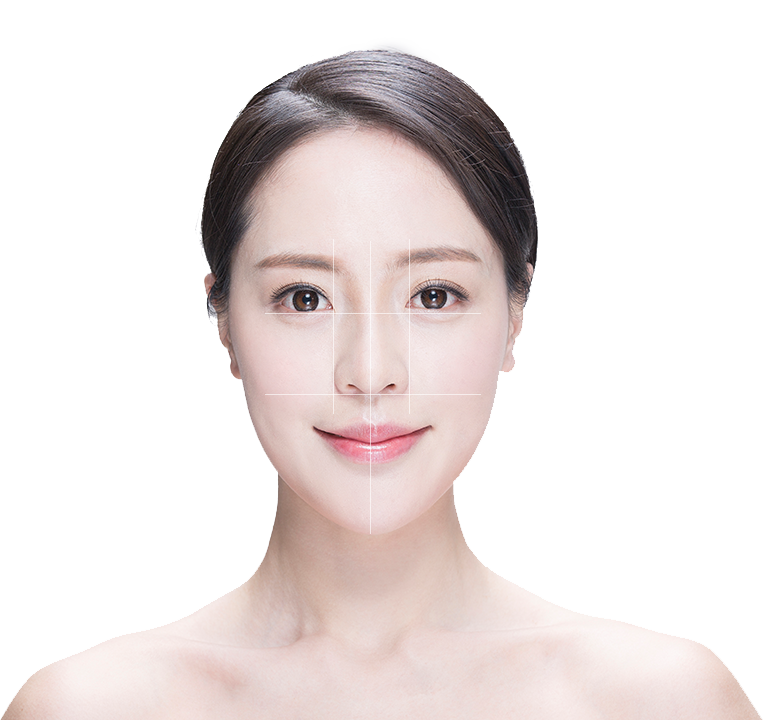 INIQUE Solution 02
Bulbous Tip Reduction Method
We perform bulbous tip reduction surgery appropriately according to each patient's case.
Bulbous Tip Reduction
CASE 01

It is a common surgical method that can be applied to all cases.
Cut out the skin under the nose in a wedge shape and suture it to reduce the bulbous tip.

Bulbous Tip Reduction
CASE 02

Gather the bulbous tip with a thread.
You can get a dramatic reduction effect when performed together with the skin resection method.

Bulbous Tip Reduction
CASE 03

It is used when the alar of the nose droops below the bridge or is thick. Cut the skin of the alar in an oval shape and reduce the volume of the bulbous tip.
LINE UNIQUE INIQUE
Focuses on natural-looking beauty
INIQUE PLASTIC SURGERY
Officially recognized expertise through textbooks and thesis presentations

Operating Surgeon on "Let Me In Thailand" Seasons 1-3

Received award from the Ministry of Health and Welfare

Patented in the Korean Intellectual Property Office for unique facial contouring surgery techniques